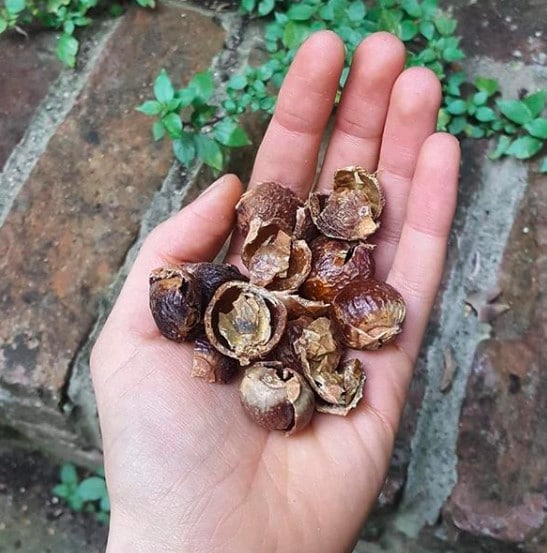 27 March 2020
Top tips for sustainable Living
Click here for Part 1 & Part 2:
First Steps Towards Sustainable Living
If you are committed to doing the whole eco-living thing we would tell you to start at the beginning before diving headfirst. Here are our first steps towards sustainable living with all the best sustainable brands we can think of. But first things first. Make a list of all the rooms in your house and begin to write down all the items that are not recyclable and aim to replace them when they need it with an eco-friendlier counterpart. 
Do a trash audit, collect all the waste you make in a week or a month and see what you waste the most and start there. There are pros and cons to every purchase and having these lists on hand can make it easier to make decisions.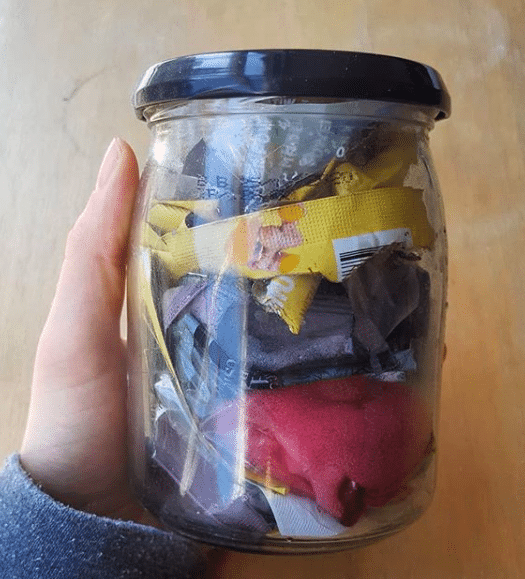 Give the @theecowarriors a follow on Instagram for weekly tips and inspiration, so you can live your best sustainable life. They make eco-living look so easy and fun!
Best Sustainable Clothing Brands
Okay with that out of the way, let's dive into our favourite brands and companies prioritising sustainable practices in a world of fast fashion, overnight shipping and complete destruction of nature for profit.
Tala is a fairly new brand but seems to have stepped up to the sustainable fashion scene quite quickly. Looking for activewear, loungewear or lifestyle fashion? Then you've come to the right place. Currently their materials are 92% recycled with an aim of being 100% recycled in the future.
A sustainable bag and backpack company using recycled plastic bottles to create minimal and timeless backpacks. Of course use your own first and try to find second hand but if all else fails this is a must. They are a great company who are transparent with their production process and advocate for buying second hand even when it may put their potential sales at risk – finally an honest trustworthy company!
If you're really looking to lower your dependency on shops, you can invest in a (preferably second hand) sewing machine. Fix any clothes with small holes or use the fabric to make clothes for cleaning or fabric bags for the loose fruit and veg at the markets. You can also have a go at making soya wax wraps taking a piece of scrap fabric, overlaying with some soya wax and using parchment paper to melt the wax onto the fabric. Now you no longer need plastic cling film, though we know you weren't using it anyway…
If you don't already have a take away coffee mug, we would highly recommend Huski Home. Their mugs are made from rice husks and they are completely leak proof! They are super light like plastic and don't break like glass takeaway mugs do.
The same goes for water bottles, you probably already have one. But in case you aren't using the one you have (which would be ideal) or if you are currently committed to drinking water out of plastic bottles, a great alternative is a Chilly's bottle! 
They are simple, affordable, available everywhere and fund clean water refill systems to be in place all over the world. They also keep your water cold for 24 hours.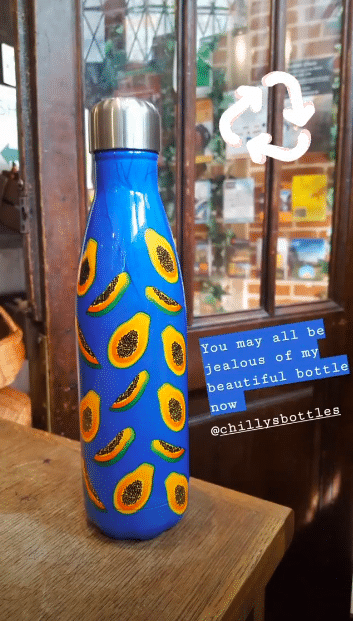 Although we strive to be minimalists and not fall into societal traps of beauty ideals, we are also suckers for good packaging and genuine business morals. And since we try not to fall for the green washing attempts of multibillion dollar cosmetics companies, we have tested a lot of natural skincare brands to find the best.
ByBi skincare is the only one we've found so far, that both works and is actually sustainable. They use glass bottles (70% of their products) or sugarcane bioplastic tubes which are also 100% recyclable. All the packaging can be sent back to them to be reused or you can recycle by your local council. They even package your items in cardboard made from grass paper which is much more environmentally friendly than paper made from wood pulp.
Nespresso compatible compostable coffee pods is the new big thing. I'm sure we all know someone who is refusing to give up their fancy new coffee machine for sustainability and at the same time can't find the motivation to use a refillable pod situation. Halo coffee is the solution and we'd highly recommend watching this as we can't make a better argument for why you should switch:
https://www.youtube.com/watch?time_continue=1&v=evM5BOJM764&feature=emb_title
Best sustainable cleaning products
Soapnuts
Vinegar
Essential oils
Citric acid
Baking powder
Making your own is also easier than it sounds.
Did you know you can DIY pretty much any cleaning products on the market? Detergents and bleach really should not go down the drain as it is very harmful to humans and the environment. Instead, try using soapnuts to clean clothes. They are incredible and can be bought in health food shops. Put a handful in one of the single socks you have in the bottom of your drawer and feel too guilty to throw away and tie it up. Chuck the sock in the drum of your washing machine with a few drops of essential oils and voilà you have clean clothes!
Vinegar gets rid of pretty much anything and citric acid, baking powder and essential oils have become our most used household cleaning ingredients.
Top Recycling Schemes You May Not Know About
Since all of this seems like a lot and could be overwhelming, we've put together a list of recycling schemes you may not know about. If you want to start somewhere, start here. It can feel empowering to recycle and supporting specific schemes can increase the amount and likelihood of something being recycled.
You might not know but Ryman collects all pens and markers regardless of brand and make. Find your local store and start recycling all your pens instead of throwing them in the trash. They also do battery, ink cartridge and soda stream canister recycling as well!
The Body Shop collects all empty and clean beauty containers. Simply bring in your containers and get recycling! They will be collected by TerraCycle who makes outdoor playgrounds with the recycled plastic. Now if that isn't great recycling, we don't know what is…
Lush collects all used Lush containers regardless if it says on them to bring back to the shop, they take them and ship to the nearest packaging facility. They also take plastic bottle tops (we've been taking ours and from a local cafe for years!). Bring your bottle tops in or if you want to be extra like us, ask a cafe if you can collect their bottle tops and bring them into any Lush shop. You can also send them for free using freepost. They use them to make their beauty containers.
Pela is a phone case maker who specialises in biodegradable phone cases and headphone cases. They now also collect any phone case in case (pun very much intended) you are swapping phones, or your case is broken. Read more about their scheme here: https://pelacase.com/pages/pela-360
If you have poor eyesight using glasses can be a good way of reducing waste from contact lenses, however that is sometimes not viable or practical. Boots does recycle contact lenses in their stores if you are wanting to use them and dispose of them in a responsible way.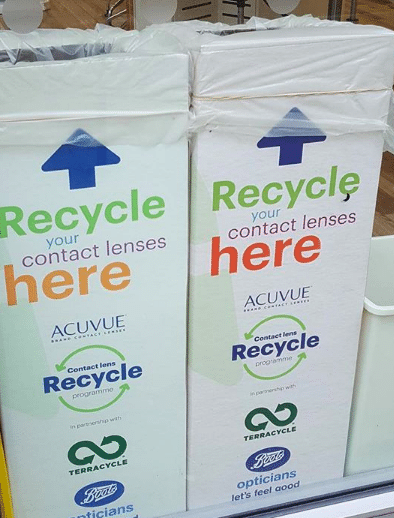 If you have liked what you've read and sustainability interests, you then follow @theecowarriors on Instagram.
The Eco Warriors is a sustainable duo consisting of Ingrid Bååth and Rhianna Davies-Smith. Having started their low impact journey in Canterbury, they now live in Bath with a goal of creating a sustainable clothing brand and inspire people to take care of the planet.
You May Also Like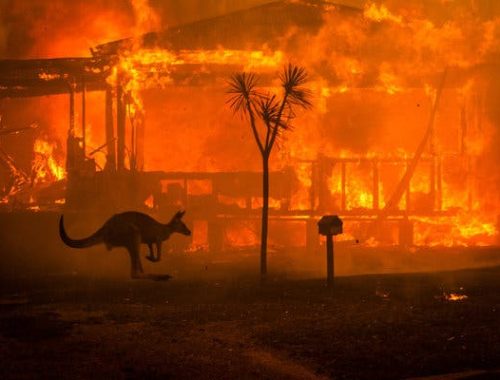 16 January 2020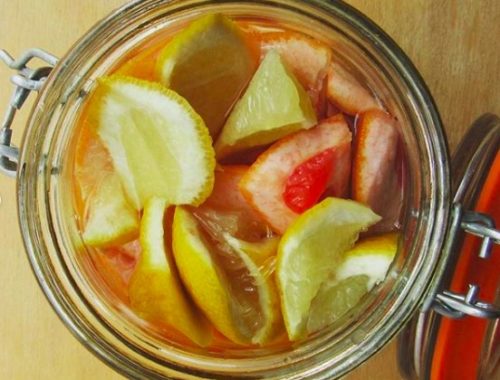 27 March 2020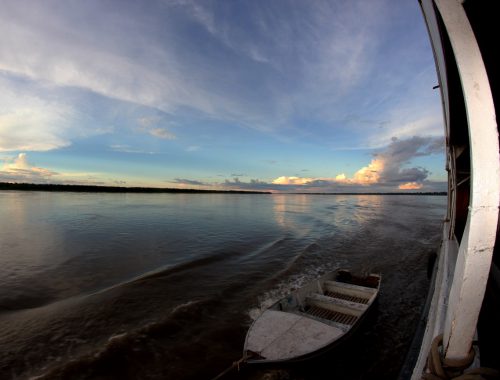 19 September 2019